---
---
(If you wish to purchase this product please contact us at Anthony@thelawnmowercentre.co.uk or 01361 882159)
Please note that these products are for pick up/local sale only as we need to install them ourselves, if you wish to purchase one without our installation or outside our delivery range please contact us to sign the appropriate forms.
A powerful robot with an attractive design typical of Italian products, which can manage gardens up to 20.000 m², even those with multiple separate areas.
Please contact us for more information, price and availability.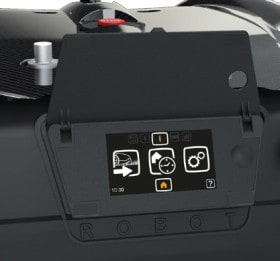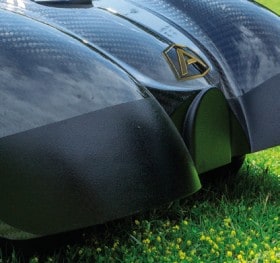 Bumper Of Carbon Fibre Shell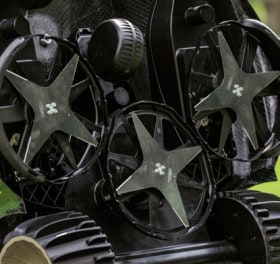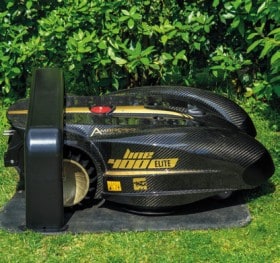 Lawnmower in Charging Station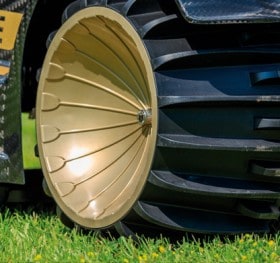 Patented rear wheels for excellent grip on all types of terrain, even on wet surfaces.
---